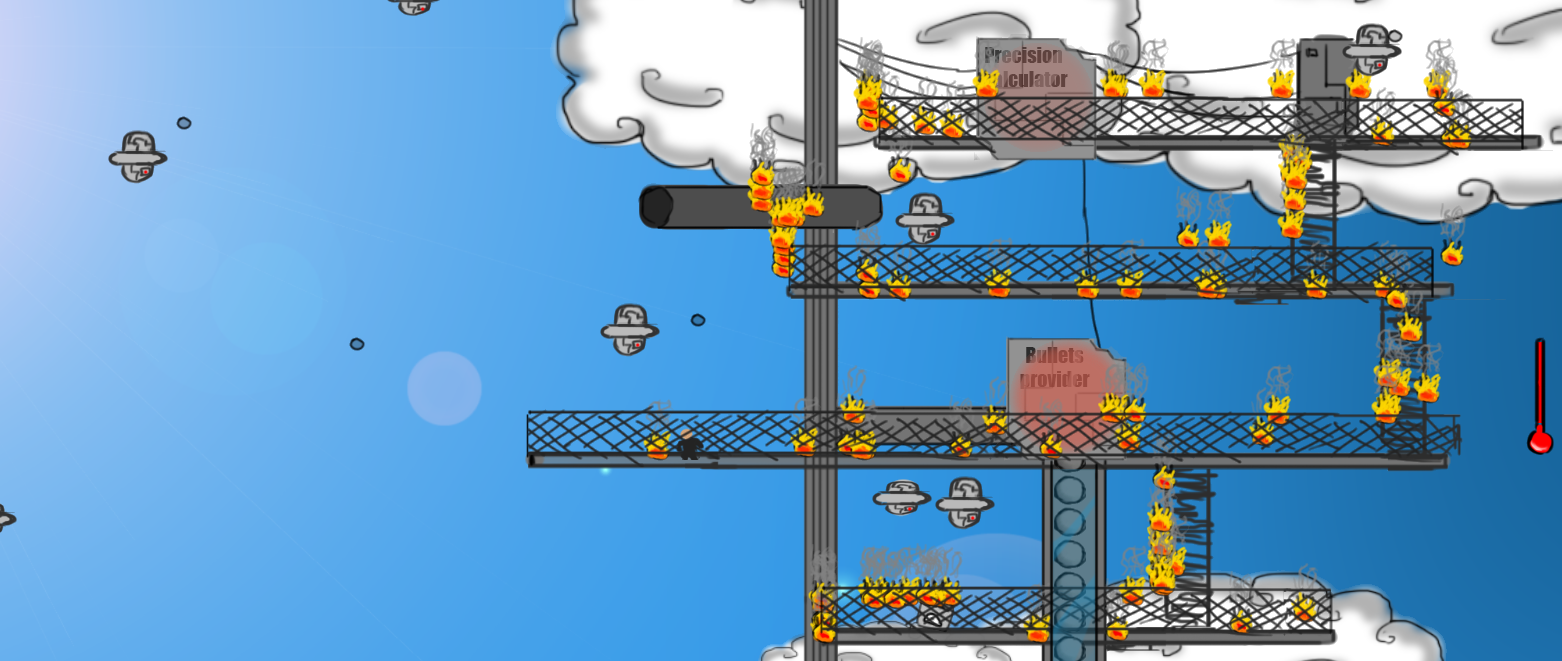 Big Bertha vs alien robots!
A downloadable game for Windows
Big Bertha vs alien robots! is a 2-players cooperative game. One player controls a cannon, and must shoot on alien robots, and the other controls a character with a hosepipe, and must throw water on cannon burning mechanisms.
This is my Ludum Dare 32 "An Unconventional Weapon" entry.
Update 2015-04-24: The game is now available on the Windows Store!
Update 2015-05-20: Fixes a bug when the framerate is too low (might already been fixed, but still).
Update 2015-09-25: Added support for XBox360 Joysticks!
2015-10-21: The game is now open-source (as part of the Volatile Dove Engine)!
Download
Click download now to get access to the following files:
BigBerthaVsAlienRobots.zip
8 MB